Kenneth Couch
Professor And Director of Undergraduate Studies
---
Subject Areas: Labor Economics, Public Economics, Public Policy Analysis, Social Policy
Ken Couch received his Ph.D. in economics from the University of Wisconsin. His research interests include a wide ranging set of topics dealing with disadvantaged groups in society and the labor market and public policies designed to assist them. He has written extensively about the experiences of workers who experience layoff, groups who are historically discriminated against in the labor market, and evaluated the effects of many different public programs such as workfare and Social Security. Professor Couch's work has been supported by the Sloan Foundation, the Earhart Foundation, AARP, NIH/NIA, the U.S. Department of Labor and the Social Security Administration.  Professor Couch is former Editor-in-Chief of the Journal of Policy Analysis and Management (JPAM).  JPAM is the journal of the Association for Public Policy Analysis and Management.
Education:  Ph.D., Economics, University of Wisconsin, 1992
Courses Taught:  Causal Evaluation, Labor Economics (undergraduate and PhD)
Research Interests: Economic Mobility, Job Displacement, Minimum Wages, Inequality, Employment Training, Program Evaluation, Life Course Events, Social Security
Selected Publications
"The Evolving Impacts of the COVID-19 Pandemic on Gender Inequality in the US Labor Market:  The COVID Motherhood Penalty". Economic Inquiry. https://onlinelibrary.wiley.com/doi/full/10.1111/ecin.13054. 2022. Kenneth A. Couch, Robert Fairlie, and Huanan Xu 
"The Impact of COVID-19 on Minority Employment:  First Evidence from April 2020 CPS Microdata".   Journal of Public Economics, 192: https://doi.org/10.1016/j.jpubeco.2020.104287. 2020. Kenneth A. Couch, Robert Fairlie, and Huanan Xu.
"Longevity Related Options for Social Security: A Microsimulation Approach to Retirement Age and   Mortality Adjustments."  Journal of Policy Analysis and Management 38(1):  210-238. 2019. Reznik, Gayle, Kenneth A. Couch, Christopher Tamborini and Howard Iams.
"A Randomized Assessment of Online Learning". American Economic Review, Papers and Proceedings, 106 (5): 378-382. 2016. William Alpert, Kenneth A. Couch, and Oskar Harmon.
Lifecycle Events and Economic Security:  The Roles of Job Loss, Disability and Changing Family Structure.  2013. Eds.  Kenneth A. Couch, Mary Daly, and Julie Zissimopoulos.  Stanford University Press.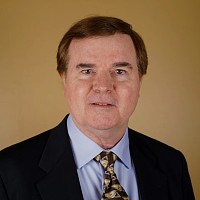 | | |
| --- | --- |
| Email | kenneth.couch@uconn.edu |
| Phone | +1 860 486 4570 |
| Mailing Address | Unit 1063 |
| Office Location | 325 Oak Hall |
| Office Hours | Storrs Tu 1-2. Stamford W 5-6. And by apppointment. |