Courses Served:
Principles:   ECON 1201, 1202
Intermediates: ECON 2201 & 2202
Quantitative Intermediates: ECON 2211Q & 2212Q (hours signified with an *)
You do not need an appointment. It is on a drop-in basis.
Please check in at the front desk kiosk in OAK 309, then head to the tutoring room. If you are arriving after 4:30pm, please go directly to the tutoring room and sign in there.
Fall 2023 Schedule
Monday
Tuesday
Wednesday
Thursday
OAK 309
12-4:30pm*
2-4:30pm
2-4:30pm*
11:30-1:30*

2-4:30pm

OAK 312
4:30-6*
4:30-6*
4:30-6*
OAK 111
7-9*
For questions, please email economics@uconn.edu
Tutors:
Justin Wu
Major(s): Economics (BA) and Mathematics Dual Degree
Class Standing: Senior
Involvement at UConn: Captain of Fed Challenge, Committee member of the Invisible Hand Speaker Series, UConn Men's Rugby Team, and President of UConn Taiwanese Student Association.
What I Love Most about Economics: How a simple concept of decision-making in a world of scarce resources can be generalized to apply to many, if not most, phenomena in the world.
Justin has taken multiple graduate-level economics courses.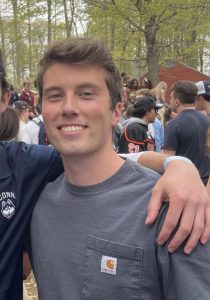 Brendan Stewart
Major(s): Economics, Mathematics Minor
Class Standing: Senior
Involvement at UConn: Huskython, Alpha Delta Phi
What I Love Most About Economics: How it incorporates so many different areas of study like history, math, psychology, etc.
Brendan has experience taking a graduate-level economics course.
Viren Chainani
Major(s): Economics (BS) and Computer Science
Class Standing: Junior
Involvement at UConn: President of Economics Society, UConn College Fed Challenge
What I Love Most about Economics: The ability to study a wide variety of issues related to decision making and use both qualitative and quantitative techniques to find answers.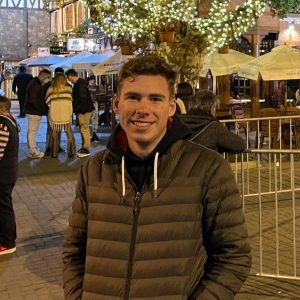 Samuel Dragomire
Major: Economics (BS)
Class Standing: Senior
Involvement at UConn: Economics Society
What I Love Most about Economics: Using qualitative methods to explore how people make choices and interact with markets to achieve things in their best interests.
Study Resources and External Links:
The following resources are not affiliated with UConn or the Economics department, but are great resources for anyone looking for study help.
American Economic Association – Student Guides: Videos and study guides for undergraduate and graduate-level course material.
American Economic Association – Student Resources: Links to blogs, podcasts, and student journals.
CORE Econ: Open-access university-level economics curriculum and resources including quizzes and vocabulary tests as well as a wide variety of articles, e-books, and videos. Please note that this website is free but does require users to create an account.
Crash Course – Economics: Youtube playlist of all Crash Course's economics videos. Designed to cover concepts and material equivalent to ECON 1201 and ECON 1202.
Economics A-Z: Comprehensive dictionary of economic terms and explanations
EconplusDal: YouTube Channel designed for university-level economics students that includes a wide variety of step-by-step explanations for economic calculations, diagrams, and formulas as well as exam study guides.
Khan Academy – Economics: Covers a wide variety of material, including information specifically for college-level microeconomics and macroeconomics courses and concepts.
ThoughtCo. – Economics Study Guides: Articles and study guides with comprehensive explanations of a wide variety of micro- and macroeconomics resources, including articles that explain quantitative principles and their formulas.