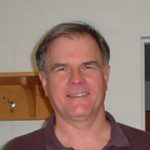 Dennis R. Heffley
Emeritus Professor
Subject Areas: Urban and Regional Economics, Health Economics
Education:
Ph.D., Economics, University of California-Santa Barbara
Courses Taught:
— Mathematical Economics
— Urban Economics
— Health Economics
— ECON 5439: Urban Economics (Graduate Level)
Research Interests: Innovative insurance plans, pharmaceutical markets, spatial modelling, land-use controls
Selected Publications
"Open Space Preservation: Direct Controls and Fiscal Incentives,"The Oxford Handbook of Land Economics (2014), J. Duke and J. Wu (eds.) (with E. Gendenko).
"Do HMOs Encourage Prevention? An Analysis of Alternative Health Care Plans,"Contemporary Economic Policy (2002) 65, 429-439 (with T. Miceli).
"The Economics of Incentive-Based Health Plans,"Journal of Risk and Insurance (1998) 65, 445-465 (with T. Miceli).
"Re-evaluating the 'Pro-Competitive' Effects of HMOs: A Spatial Equilibrium Approach,"Journal of Regional Science (1994) 34, 39-55 (with T.J. Beazoglou).