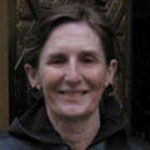 Vicki Knoblauch

Professor

vicki.knoblauch@uconn.edu

Phone: +1 860 486 9076

Office: 327 Oak Hall

Hours: by appointment

Mailing Address: Unit 1063
Vicki Knoblauch
Subject Areas: Mathematical Economics, Game Theory, Industrial Organization
Education:
Ph.D., Economics, University of Wisconsin-Milwaukee
Research Interests: Microeconomic Theory, Mathematical Economics, Mechanism Design
Selected Publications
"Topologies Generated by Nested Collections," Bulletin of the Malaysian Mathematical Sciences Society (forthcoming) (with M.J. Campion and E. Indurain).
"A Simple Voting Scheme Generates all Binary Relations on Finite Sets," Mathematical Economics (2013) 49(2), 230-233.
"Preferences and the Price of Stability in Matching Markets," Theory and Decision (2013) 74(2), 565-589 (with James Boudreau).
"On Topological Spaces Whose Topology is Induced by a Binary Relation," Quaestiones Mathematicae (2013) 36(1), 47-65 (with Esteban Indurain).
"Dividing Profit Three Ways: Impartiality vs Consensuality," Mathematical Social Sciences (2011) 62(2), 79-86 (with James Boudreau).
"Marriage Matching and Intercorrelation of Preferences," Journal of Public Economic Theory (2010) 12(3), 587-602 (with James Boudreau).