ECON Advising Office
Please include your Student ID # (ie: 2343434) in the SUBJECT Line for ALL emails. This will make it easier for us to get back to you with your correct information in a more timely manner.
We are currently working remotely until further notice.
Advising Appointments
Appointments for Spring 2021 will be virtually on WebEx or by phone.
Click here to schedule an appointment
You may make an appointment with your assigned advisor. Click here to request to change your advisor
All available appointments are listed on Nexus. Check back for openings due to cancellations.
WEBEX APPT:
For a virtual advising appointment, we are using WebEx, a meeting space online available to UConn staff, students and faculty. Schedule a time here: NEXUS and select "Online Webex appointment". You will receive a confirmation email with instructions.
PHONE APPT:
For a phone appointment, schedule an appt here: NEXUS and select "Phone appointment."  You will receive a confirmation email with instructions.
DROP INs: 
For quick questions, use NEXUS and select the Drop-In option to meet with a Peer Academic Assistant. You will be emailed a WebEx link to use to meet with a PAA to ask questions. See the Drop In Hours below
You may also use this QR code to be directed to our Drop-In option on Nexus.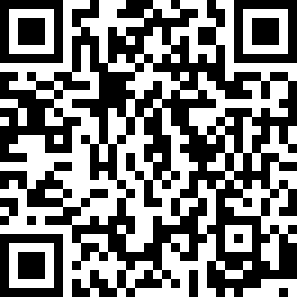 Drop In Hours for Spring 2021:
Monday: 8AM-2PM, 3:30-5:30 PM, 9-11 PM
Tuesday: 8-11 AM, 3-6 PM
Wednesday: 8 AM-2 PM, 9-11 PM
Thursday: 8-11 AM, 4:30-6:30 PM
Friday: 8 AM-2 PM
ADVISING BY EMAIL:
If you would like to discuss your courses or questions via email, please email economics@uconn.edu . Our Peer Academic Assistants are assisting us with emails. Be sure to include your Studentadmin ID# (ie: 2343434)
Academic Advisors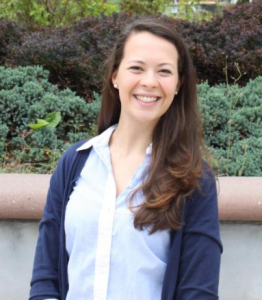 Rebecca Laroche Walker
Academic Advisor
rebecca.laroche@uconn.edu
Lauren Munyard
Academic Advisor
lauren.munyard@uconn.edu
Peer Academic Assistants:
Drop-Ins are available on NEXUS
Prasad Gosavi
Peer Academic Assistant (PAA)
Junior ECON/POLS Double Major
Honors Student
Sueing Ngov
Senior
ECON and Applied Math Double Major
Analytics Minor
Mokarram Hossain
Senior
ECON and Finance Dual Degree
ECON Faculty Advising
To schedule an advising appointment with Dr. Dick Langlois (Honors or Study Abroad), Dr. Metin Cosgel (internships), or other ECON faculty: email them directly
Honors Students
Prof. Dick Langlois is the assigned advisor for ECON honors students. To meet with him, make an appointment or see him during office hours.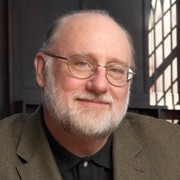 Dr. Richard Langlois
Director of Undergraduate Programs                                       

STUDY ABROAD ADVISING
HONORS ADVISING

304 Oak Hall

Internship Questions
Prof. Metin Cosgel is the ECON Internship Advisor. To meet with him, make an appointment or see him during office hours.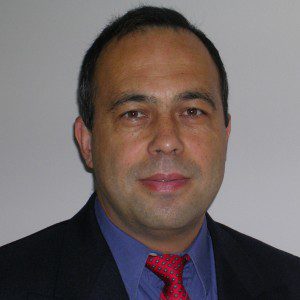 Prof. Metin Cosgel
ECON Internship Program Course Instructor, Storrs Campus                                       

INTERNSHIP ADVISING
322 Oak Hall

Study Abroad Advising
For Study Abroad advising appointments, make an appointment with Dr. Dick Langlois or see him during office hours.  
Students should meet with Valerie Jenkelunas in the Education Abroad Office by making an appointment with her.
Faculty Advisors
Please see the list of Faculty Advisors for assistance on any Economics field questions or concerns, including career goals and exploration, graduate school planning, and advice within the economics curriculum.
New ECON Major Advising
New Economics majors need to make an appointment with an academic advisor for an initial meeting: Make an Appointment Here.
The required new ECON major advising appointments have been suspended for the Fall 2020 term. If you are a new major, you do not need to meet with us at this time. No enrollment holds have been placed by the ECON Dept this semester.
Otherwise, ECON majors are not required to meet with an advisor every semester and will not have an enrollment hold placed prior to course registration. However, you are welcome and encouraged to meet with an advisor at any time for any further questions.
ECON Office Assistant
Olivia Bria
ECON Office Assistant
Junior COMM Major, POLS Major
---
Online Academic Advising Tutorials
Click the link to learn more about the following topics:
Where do I find my basic academic account information?
Student Administration System Basics tutorial
How do I track my graduation progress?
Advisement Report tutorial 
What are the requirements for an economics degree?
Economics Plan of Study – General Education Requirements tutorial
Economics Plan of Study – Major Requirements tutorial
How do I search for classes?
Dynamic Class Search online tutorial
How do I enroll in classes?
UConn Student Admin Registration Video