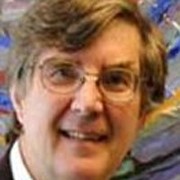 An excerpt from the Press Release is below.
A copy has been lodged with the Smith Commission on Scottish finances
NEWS RELEASE
22 October 2014
WHAT IS THE RIGHT BUDGET CONSTRAINT FOR SCOTLAND?
An analysis by Professor Paul Hallwood (University of Connecticut) and Professor Ronald MacDonald (University of Glasgow)
Highlighted recommendations include:
Block grants from Westminster should not be elastic in the sense that if the Scottish Parliament cannot finance its chosen spending level out of the existing block grant and own-sourced taxes, the block grant is not automatically or quickly increased.
Any extra taxes raised by Scotland are not shared with Westminster.
If the Scottish Parliament's tax policy led to a smaller tax base (a shrinking economy), it should have to live with that during the extended period of non-adjustment.
Borrowing by the Scottish Government should be regulated.
The fiscal design proposals of all the main Scottish political parties are examined against these criteria. Only those of the Scottish Liberal Democrats and Scottish Conservatives are shown to be workable.
---