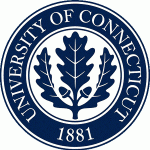 Professors Paul Hallwood and Thomas Miceli have just completed the manuscript of their book, Maritime Piracy and its Control: An Economic Analysis, which will be published by Palgrave-Macmillan. A brief synopsis follows:
Piracy is the oldest international crime, and in international law pirates are regarded as the 'enemies of mankind'. While prevalent in the seventeenth and eighteenth centuries, piracy has not gone away. Today it primarily afflicts the waters off two continents – East and West Africa and Southeast Asian. It is a serious threat to international shipping, and it imposes high financial costs as well as costs in terms of human life and welfare.  Over the last ten years 3,000 or more pirate attacks, actual or attempted, have been reported, with annual costs estimated to be in the range of $6 billion to $7 billion.
The application of economic theory to maritime piracy is a direct application of the economic theory of law enforcement, and relies on two fundamental principles: first, that pirates behave rationally in the sense that they respond to threatened sanctions in deciding whether or not to commit illegal acts, and second, that an enforcement authority (whether under the control of a single government or a coalition of governments) stands ready to enforce those sanctions. With respect to the first of these claims, there is considerable evidence that domestic offenders do in fact respond to threatened punishments.  As for modern-day pirates, the huge material gain that they can earn from their criminal activity is surely an important objective, notwithstanding claims that Somali pirates are acting in response to overfishing and other unfair practices by foreign agents in Somali waters.
As to enforcement, we offer several reasons for the apparent insufficiency of enforcement efforts against maritime piracy. These include the public good nature of law enforcement in general; the high cost of detaining, prosecuting, and incarcerating pirates; and inconsistent (or in some cases non-existent) national laws against piracy. To understand why these problems have been allowed to persist, we examine the main features of international law that governs the conduct of nations, and conclude by reviewing several proposals that have been made for improving international enforcement efforts.  Our hope is that the application of economic theory to maritime piracy will lead to a better understanding of the nature of the problem while improving the quality of the debate regarding alternative responses.
---