P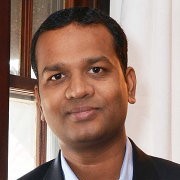 rofessor Nishith Prakash's work has been featured recently in several publications.
An article that he co-authored with Marc Rockmore and Yogesh Uppal on The Economic Consequences of Accused Politicians in India has been published in the Centre for Economic Policy Research's policy portal, Vox.
His work with co-author Sanjeev Kumar on the possible unintended consequences of an alcohol ban meant to stem violence against women has been published in several locations, including The Times of India
Blanket alcohol ban in Bihar won't stop violence against women
and Ideas for India
Bihar's alcohol ban: Prudent policy or tail-chasing?
and has been picked up by the Huffington Post.
---