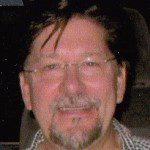 Professor Steve Lanza, a long-time analyst of the Connecticut economy, is frequently called upon for comment on economic events in the state.
Professor Lanza was quoted in the October 2, 2017 edition of the Hartford Courant about a U.S. Census Bureau report of a troubling drop of 0.4% in the state's population between 2015 and 2016.
In a separate article in the same edition, Professor Lanza was quoted regarding small businesses as engines of growth in the Stamford CT metropolitan area.
---