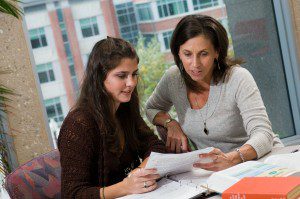 Are you interested in economics but majoring in another field? Try a minor in economics.
To declare economics as a minor, please go to ppc.uconn.edu. If you have any questions regarding the program please contact one of the economics Academic Advisors.
Requirements:
C (2.0) or better in each of the required courses
Pre-requisite Courses:

ECON 1201 & 1202 (or ECON 1200), Principles of Micro & Macroeconomics
MATH 1071Q or 1131Q, Calculus
STAT 1000Q or 1100Q is required for some upper-level ECON courses

ECON 2201, Intermediate Microeconomics Theory
ECON 2202, Intermediate Macroeconomics Theory
At least one course in the ECON 2300 series or ECON 3000 level or above
Two additional, three credit, economics 2000 level or above courses

note: ECON 2481 and 3481 do not count toward the minor requirements

Maximum of 3 credits toward the minor may be transfer credits of a course equivalent to University courses
Total of 15 upper-level credits
A Minor Plan of Study must be submitted to the Degree Audit Office during the first four weeks of the semester in which you expect to graduate. The minor is then recorded on your final transcript.