Professor Smirnova's ECON 3431W – Public Finance Writing Intensive class was visited in March by a professional writer and entrepreneur, UConn Stamford Economics major alumna, Anne McAuley Lopez (CLAS '96). Ms. Lopez, is a business owner of Agency Content Writer, LLC.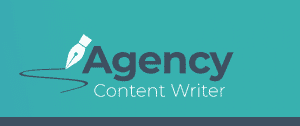 Writing-intensive courses are always challenging for students. Professor Smirnova's class focuses on writing a scientific research paper in economics, which is often the first time a student is exposed to a scientific writing approach. It is overwhelming for students to face a fast-paced environment of selecting a topic, formulating a research question or a hypothesis, conducting literature review, obtaining and analyzing data to find the answer to the research question or accept or reject the hypothesis. All of that with the emphasis on scientific writing with in-text citations and a proper bibliography.
Ms. Anne Lopez volunteered to help with the inspiration of students several years ago. She worked with Dr. Smirnova to prepare a series of videos that motivate students along their research journey. These videos are now on HuskyCT site for this course. This year, Anne came to the class itself, albeit virtually.
On that evening in March, Anne started by sharing her story about how she changed her career from financial analyst (she was an Economics major!) to a writer. On her company website, Anne writes: "Since my earliest years, I remember loving writing. Teachers would give us options of telling stories visually with poster boards and markers or with words. I always chose words." She told students that she discovered that people value her writing and would ask her for help. Eventually, she decided to change her career and since September 2010, she has been a professional writer, helping businesses get found online.
Students were appreciative to hear Anne's wisdom about being open to change and being flexible. Another advice: find what you are passionate about, and that passion complemented by hard work will lead you to success.
In the second part of the evening, Ms. Lopez talked with students about their selected topics and recommended several strategies of how to cope with writer's block, find inspiration in reading, and how to "eat an elephant" (you have to be in class to know what that means!). Students responded well to her allegories and had fun discussing their challenges with writing in this class.
Such visits from UConn alumni are very valuable. They connect students to the real-world and to UConn graduates, especially if those graduates pursued the same major while in college. The stories of career trajectories, the stories of workplace dynamics are inspiring and insightful. For the alumni, such visits give the opportunity to connect with younger generation, to share successes and challenges, and to give back to the University.
Thank you, Ms. Lopez, for your work with us!
---