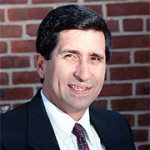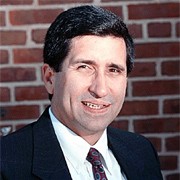 Professor Oskar Harmon has been named a University Teaching Fellow by the Center for Excellence in Teaching and Learning:
The Center for Excellence in Teaching and Learning University Teaching Awards are held annually to honor faculty and graduate students who show exemplary commitment to their teaching craft. The winners of these awards are leaders in their disciplinary pedagogy, innovation, and have an unequaled focus on student success.
The recipients who win this award are representative of exemplary practice and service to the university. Their commitment to teaching, demonstrated knowledge of pedagogy, and an interest in fostering innovative teaching practices is unparalleled. This award identifies recognition of excellence in and out of the classroom by students, peers, and administrators.
Oskar Harmon is an Associate Professor in the Department of Economics. He has taught at the university since 1994 and among many accolades, was the first faculty member to offer the "Principles of Economics" course in an online format in 2004. More information on Dr. Harmon can be found here.
Information about the Center for Excellence in Teaching and Learning, and the award, may be found online at:
https://cetl.uconn.edu/programs-and-events/awards/cetl-university-teaching-awards/
---