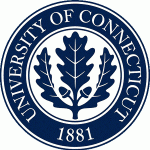 On April 13, the department convened for an awards banquet that recognized the best among undergraduate and graduate students, as well as faculty. This year's award recipients are:
Undergraduate Awards
Economics Department General Scholarship
Pin Lyu
Justin Wu
Kathryn A. Cassidy Economics Scholarship
Solaiman Chowdhury
Annaliesa Wood
Rockwood Q. P. Chin Scholarship
Lila Pickerign
Stratton Stave
Ruoqi Wang
Qiaozhi Zhou
Ziyun Zhou
Louis D. Traurig Scholarship
Aidan Adams
Erik Choi
Ian Ferguson
Nadine Fernando
Sophia Lemirei
Paul N. Taylor Memorial Prize

Colman Tokar
Julia & Harold Fenton and Yolanda & Augustine Sineti Scholarship

Annelise Montuori
Charles Triano Scholarship
Summer Beebe
John Doran
Dr. Joseph W. McAnneny Jr. Scholarship
Adem Aksoy
Dylan Champagne
Keven Coşgel
Eleanor Gross
Anthony Ho
Shuhan Jiang
Isabella McClure
Ross Mayer Scholarship
Jackson Bright
Virag Korniss

Graduate Awards

Albert E. Waugh Scholarship

Miranda Mendiola Valdez
W. Harrison Carter Award

Matthew Brown
Victor Volkman
Abraham Ribicoff Graduate Fellowship
Abdulmoshen Almuhaisen
Timothy A. and Beverly C. Holt Economics Fellowship
Satadru Bhattacharyya
Xiaofeng Gong
Phillip Hwang
Shangyue Jiang
Meng Song
Feifan Wang
Xinrui Wang
Economics Department Research Excellence Award
Anastassiya Karaban
Best Third Year Paper Award

Kunze Li
Faculty Awards

Grillo Family Research Award
Grillo Family Teaching Award
Employee Appreciation and Farewell

Rosanne Fitzgerald
Nishith Prakash
Faculty Recognition: National Academy of Sciences
Congratulations to everyone!