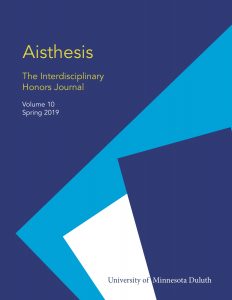 Mateen Karimi, a rising junior majoring in management, published his paper, "The Socioeconomic Integration of Second-Generation MENA Immigrants," in the journal, Aisthesis, this past June. Each year, the journal publishes a compilation of scholarship completed by students in honors programs nationwide.
Supervised by Professor Furtado, Mateen conducted the analysis for the paper last summer as part of his Holster project.
The article shows that the native-born children of Middle Eastern North African (MENA) immigrants in the United States acquire more education and achieve higher salary incomes than both non-MENA whites and blacks, but falter on employment outcomes as a whole. Interestingly, second-generation Iranians and Yemenis acquire more education than both whites and blacks, but also have the highest unemployment rates.