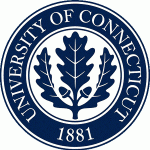 While the department is not able to celebrate with an awards banquet this year, we still are able to recognize the best among undergraduate and graduate students, as well as faculty! This year's award recipients are:
Undergraduate Awards
Economics Department General Scholarship
Jasmine Kuyateh-Banks
Melissa Mendez
Kelly-Anne Moffa
Joslin Valiyaveettil
Clare Wieduwilt
Linge Yang
Michael Zhu
Kathryn A. Cassidy Economics Scholarship
Lauren Pawlowski
Rockwood Q. P. Chin Scholarship
Ryan Durrell
Cole Ensinger
Yue Sun
Louis D. Traurig Scholarship
Kader Akpinar
Susan Bailey
Prasad Gosavi
SeSe Nguyen
Paul N. Taylor Memorial Prize

Brendan Adams
Julia & Harold Fenton and Yolanda & Augustine Sineti Scholarship

Linge Yang
Charles Triano Scholarship
Matthew Petridis
Dr. Joseph W. McAnneny Jr. Scholarship
Kelly-Anne Moffa
Benjamin Scudder
Kira Smith
Alexander Taylor
Joslin Valiyaveettil
Clare Wieduwilt
Michael Zhu
Robert J. Monte Scholarship
Isadore Johnson
Ross Mayer Scholarship
John Peterson
Ajshe Zulfi

Graduate Awards

W. Harrison Carter Award

Jinsoon Cho
Jingwei Huang
Abraham Ribicoff Graduate Fellowship
Miranda Mendiola Valdez
Timothy A. and Beverly C. Holt Economics Fellowship
Yijia Gao
Anastassiya Karaban
Ha Kyeong Lee
Kunze Li
Ghania Shuaib
Jiaqi Wang
Yangkeun Yun
Albert E. Waugh Scholarship

Umesh Ghimire
Economics Department General Scholarship
Tiange Du
Xuejian Gong
Ruohan Huang
Benjamin Taraskevich
Ziyun Wu
Yizhi Zhu
Best Third Year Paper Award

Lindsey Buck, awarded for her paper "Head Start Improves Health and Welfare 25 Years After Participation"
Graduate School Pre-Doctoral Fellowship

Faisal Algosair
Abdulmohsen Almuhaisen
Erdal Asker
Birenda Budha
Dingxian Cao
Jingyun Chen
Zhenhao Gong
Treena Goswami
Huarui Jing
Chuang Li
Chun Li
Xizi Li
Tongan Liu
Deepak Saraswat
Rui Sun
Victor Volkman
Jinning Wang
Haoxiang Xu
Heli Xu
Heshan Zhang
Wei Zheng

Faculty Awards

Grillo Family Research Award
Grillo Family Teaching Award
Congratulations to everyone!