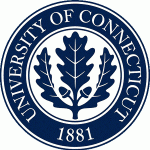 On April 18, the department convened for an awards banquet that recognized the best among undergraduate and graduate students, as well as faculty. This year's award recipients are:
Omicron Delta Epsilon inductees:
Kader Akpinar
Gianna DeMasi
Ryan Gilland
Michelle Grieco
Andrew Hendrickson Jr.
Christopher Holden
Andrew Humphrey
Marisa Infante
Yuansun Jiang
Megan Llewellyn
Colin MacDougald
Adam Patterson
William Poundstone
James Rice
Jeffery Sanawong
David Stanco
Brianna Sullivan
Mollie Swanton
Mary Vlamis
Nicholas Wehrle
Undergraduate Awards
Economics Department General Scholarship
Michael Goccia
Mathilda Hill
James Rice
Sharon Spaulding
Qingya Yang
Kathryn A. Cassidy Economics Scholarship
Tiffany D'Andrea
Zichen Shu
Zian Zhang
Harrison Zraly
Rockwood Q. P. Chin Scholarship
Arianna Dines
Sueing Ngov
Sheng Tian
Louis D. Traurig Scholarship
Fizza Alam
Dea Ballij
Marisa Infante
Ajshe Zulfi
Paul N. Taylor Memorial Prize

Harry Godfrey-Fogg
Julia & Harold Fenton and Yolanda & Augustine Sineti Scholarship

Michelle Grieco
Charles Triano Scholarship
Gianna DeMasi
Dr. Joseph W. McAnneny Jr. Scholarship
Elizabeth Miller
Alexander Mostaghami
John Peterson
Mary Vlamis
Ross Mayer Scholarship
John Cizeski
Tyler DiBrino

Graduate Awards

Albert E. Waugh Scholarship

Mark McInerney
W. Harrison Carter Award

Lindsey Buck
Huarui Jing
Abraham Ribicoff Graduate Fellowship
Wei Zheng
Timothy A. and Beverly C. Holt Economics Fellowship
Dingxian Cao
Jingyun Chen
Zhenhao Gong
Chuang Li
Chun Li
Heli Zu
Jinning Wang
Economics Department General Scholarship
Treena Goswami
Shilpa Sethia
Rui Sun
Kevin Wood
Haoxiang Xu
Best Third Year Paper Award

Umesh Ghimire
Roklen Graduate Research Scholarship

Xizi Li
Eleanor Bloom Trust Fund

Eniola Fasola
Graduate School Pre-Doctoral Fellowship

Xuejian Gong
Miranda Mendiola Valdez
Ziyun Wu
Hao Cui
Anup Tiwari
Ruohan Huang
Yizhi Zhu
Abdulmohsen Almuhaisen

Faculty Awards

Grillo Family Research Award
Grillo Family Teaching Award
Employee Appreciation Awards
Steven Lanza – 25 years
Richard Langlois – 35 years
Subhash Ray – 35 years
Congratulations to everyone!
---